What is a web host?
When you upload your web pages, you are uploading them to a company's computer(s). That company is called a web host.
Setting up your web host
(Here we are assuming that you have already linked your web host's DNS information to the website where you bought your domain name.)
♦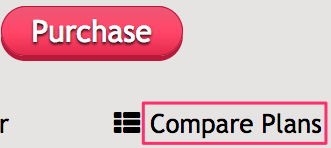 Go to the LiquidNet Ltd Hosting website.
♦ In the Starter column, click Start Free Trial.
♦ Fill in the account owner details
(♦ Pay your $35 for a year after your free month is up.)
♦ After you get an email with your username & password, log into your new account.
♦ Send that username & password to your website designer.
♦ Your website designer will set up WordPress using the protocol below. Note that from time to time companies change their protocols. So, you may either have to use your intuition or go to the LiquidNet Help Center and submit a ticket.
Setting up WordPress
Your website designer will  likely set up WordPress for you. If you sent him your LiquidNet username &
password, you do not have to do his section. (Note that you can go to the LiquidNet Help Ctr. and change the password after the website designer has set up the 3-page website.)
♦
Click My Domains > Hosted Domains > Host Domain.
♦ Enter your domain name and click the red Add a Host button.
♦ 
Click on Installer > Applications Installer.
♦ That will get you to a page that has a few dozen different applications that you could install. Hover over  the
WordPress logo and click  Install.
♦ Click the dropdown arrow in the Domain box & select the domain name with which you are presently working.
♦ In the next box, delete the word wordpress after the domain name.  But, make sure the slash (/) stays where the "wordpress" was.
♦ Create an administration password and write it down in a safe place.
♦ Describe your website in a few words in the Weblog title box.
♦ Skip the Database prefix box.
♦ Click the red Install WordPress box.
♦ Click the red Visit Admin Area box.
♦ Check password, etc. & Visit Admin Area
♦ If the administrative email is correct, click blue button.
♦ 
Using Settings > Reading, make sure your front page is set as a static page and the front page box says Home.
♦ Click Save Changes button.
♦ Using Settings > Permalinks, change the common settings to Post name.
♦ Using Users > All Users, Change the Admin user name to anything meaningful to you to increase security.
♦ Click Save Changes. WordPress has now been set up.